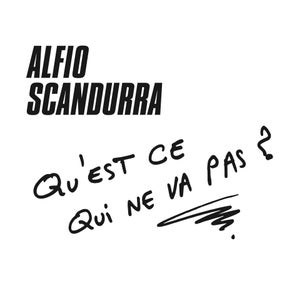 €

14.00
Qu'est Ce Qui Ne Va Pas (Remix Clubs & Radios)
Qu'est Ce Qui Ne Va Pas (Version Instrumentale)
Qu'est Ce Qui Ne Va Pas (Fredag i Firenze Edit)
"Qu'est Ce Qui Ne Va Pas" was recorded in Belgium, under the responsibility of the French editor Francis O'Neal. The song was not commercialized because the smurf was not up to date at that time in France and therefore only diffused in a few discothèques and radios in France, Italy.
The arrangements were made by Argyris Koulouris (Aphrodite's child guitarist) who also played on the track.
The first idea came to me as I was going to work on an early morning. The first title was Relax. Then I changed it to "Faut smurfer" (which was kept as a subtitle), and the last and final name "Qu'est-ce qui ne va pas" (the editor changed the name because, for him, the smurf was not attractive)."
-Alfio Scandurra
https://www.youtube.com/watch?v=nDDPSDb-RUg
Shipping 1 record : 8 €
Shipping 2 records: 14 €
if it doesn't ship to your country send us a mail :)